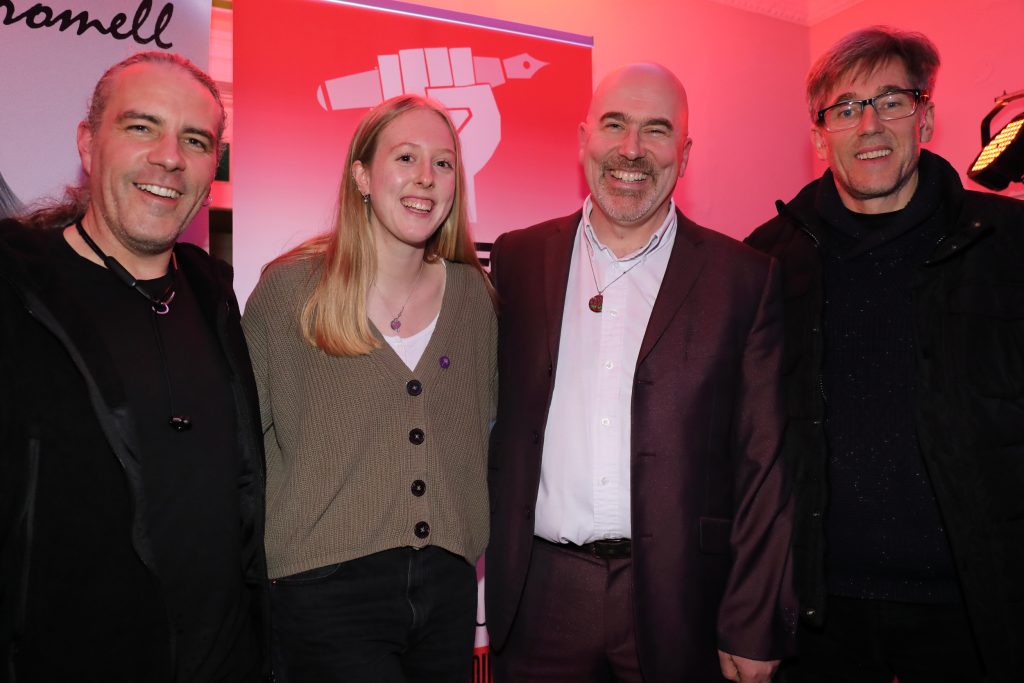 Creative Walden CIC is a not-for-profit association that commits to providing professional tuition in the fields of filmmaking, music and creative writing.
We aim to:
To make all of our groups and projects accessible and free to young people
Create a space where young people can express themselves freely
Support the personal development and wellbeing of the young people
Offer professional guidance and help to build creative skills in a range of specialist areas.
Signpost to further support where necessary.
We have produced and published two anthologies of our young writers' work, which were launched at Harts bookshop. In 2018 we shot a film featuring 100 local children which was screened at the cinema, and were also commissioned by Essex County Council to produce an educational anti-drugs short film, titled 'Price Tag', that was screened in Essex schools as part of their county lines anti-drugs campaign. We have also recorded songs, poems and choreographed music videos featuring young talent. We have run filmmaking programmes, make-up courses, and created an audio play in conjunction with Stagecoach about the perils of eating disorders, based on a script written by one of our Writer's Room attendees. As well as the practical element of what we do, our writing group is set up to offer a bespoke service to young people to help develop their skills and confidence, and we have helped various children who are dealing with mental health issues and others with issues of bullying. Despite the physical products and media produced through our organisation, our biggest achievement is our ongoing engagement of young people in creative projects to enable them to express themselves, overcome challenges and build self-confidence.
Paul Bellany
Paul Bellany is an author, musician and filmmaker. He has worked in many fields of film and television since graduating from the National Film and Television school, in Beaconsfield, where he studied Digital post-production, Documentary filmmaking and Directing actors. While at the NFTS he won the prestigious Kodak award.
Paul has worked in commercials at the UK's premier post house, the Mill, creating striking visuals for BBC world cup, Visa superbowl, Orange and Citroen, among others. He has also worked at Double Negative, in London, as a visual effects artist on such films as Harry Potter, Bourne and
Stardust.
Most recently Paul has been working on documentaries, his film Fire in the Blood, which he wrote, produced, directed and created the soundtrack for, enjoyed multiple broadcasts on the BBC.
In 2012 Paul was awarded a scholarship on the 'Passion to Market' programme. This offered professional support and advice at various workshops staged at major film institutions across Europe, including Paris, Berlin, Cannes and Lodz. Paul was also fortunate enough to be mentored by three-times Bafta winning writer, Peter McDougall.
After writing the outline for a film about New York rockers 'The Ramones' Paul was asked to develop a screenplay based on the turbulent life of British pop singer Dusty Springfield.
Paul has worked on writing and film projects at local schools and is passionate about young people pursuing their own ideas, being encouraged to try different approaches, challenging themselves and gaining the necessary confidence to outwardly express their creatively.
Alice Bromell
Published poet, Tutor and Mental health ambassador.
MORE TO FOLLOW….
https://alicebromell.com/abouttheauthor.html
Lee Dorrington
Lee Dorrington has a wealth of experience working with young people
at Saffron Walden Town Football club where he took up various positions for
over ten years, including overseeing and stringently implementing their Child
Safeguarding policies.
A trained percussionist, Lee has played music all his life and currently
keeps the drummers seat warm in two local bands. In 2022 Lee featured on an ep by James White. In 2023 his box guitar band, Moonshine Kayote, released some exciting new material on iTunes.
Lee has also been involved for some time now with the Young Carers group at Fairycroft House, planning and stewarding events including regular fundraising efforts
Lee also plays the popular character Phyllis Crotchetty in Lockdown TV.
Roy Mason
Roy Mason has over 50 years experience in retail, corporate & private client
management banking and held various roles, including treasurer on sports, social and community committees.
As a member of Saffron Walden Round Table for over 5 years he initiated the Easter Egg Hunt event in Bridge End Gardens as well as contributing to many of the town's famous Carnivals.
In 2014 Roy helped with a local children's film production scouting locations, acting as continuity manager, among other things.
THANK YOU FOR YOUR AMAZING SUPPORT
We couldn't have acchieved the wonderful things we have without the incredible support of the local councils, Fairycroft House, the National Lottery, The Round Table and the various individuals who generously donated, Tourist information, Angela Bellany, The Walden Local, Saffron Walden Museum, Hart's Books, Saffron Walden Initiative.
If anyone would like to support us or sponsor a project please email info@creativewalden.co.uk